Revelry Odor Absorbing Bags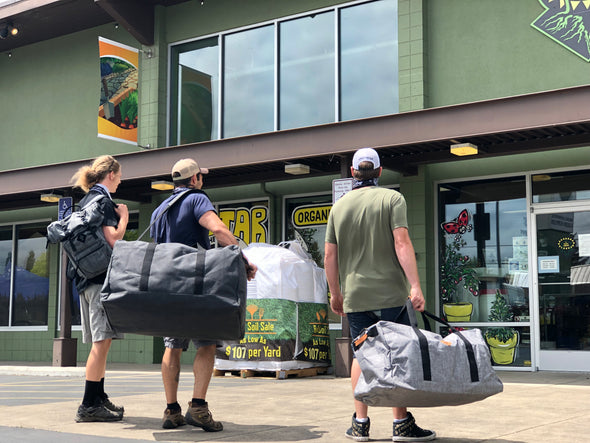 We Don't Always Know Where The Road Leads, But We Know We Are Ready!
Our products are inspired by a desire to create gear that seamlessly transitions through every part of your day. Whether you are outdoor adventuring, on a road trip, or simply kicking back at home, our technical yet simple designs have you covered. We focus on the details to create products that are both simple and discrete, while also using quality materials and construction to make products that last. Our classic aesthetic, paired with our attention to detail, make our collections perfect for any adventure you embark on.
Why we do it
To put it simply, because we want to. Revelry was started with the selfish ambition of creating products that we, ourselves actually want to use. Our first designs were to improve upon the limited landscape of odor absorbing luggage. When we entered the market, there was an endless sea of blacked-out bags with no logos and no sense of identity. Immediately we saw how we could step in and remedy this situation, and Revelry was created. Since then, we have used our focus on technology and clean aesthetic on all of our different products. Try one for yourself, you won't be disappointed.